A Virtual Brokerage For Digital Marketing
Success
Combining Powerful Online & Print Marketing Tools For Maximum Exposure
A well-executed marketing plan that maximizes exposure to buyers can drive the final sales price up by as much as 3%.
We create an effective marketing plan for your property that includes 3D Virtual Tours , Property Videos, Social Media Marketing, Targeted E-mail Campaigns, and Discreet Print Marketing to provide maximum exposure of your property to potential buyers.
3D Matterport Virtual Tours 
•
•
•
3D Video Tours allow potential buyers to "walk-through" a property without leaving there house. View every room, every floor and take room measurements. They will be standard with every seller we represent.
With a 3D virtual tour, prospective leads can do their own walkthrough of your properties from anywhere, anytime, generating higher engagement and interest.
Attract more qualified prospects by giving viewers the most complete representation of your property, filtering out those the property may not be right for while also attracting leads that are genuinely interested in your property.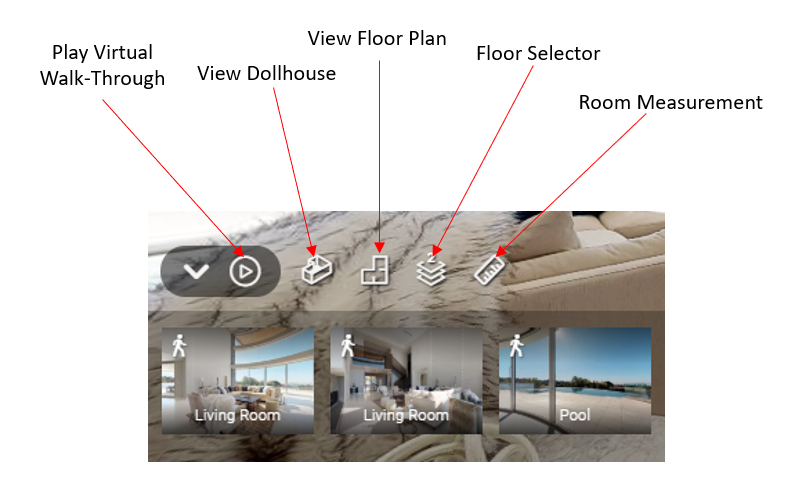 Room by Room Tours
Floor by Floor Tours
Floor Plan Layout
Measurement Tool
MLS Compatible
Zillow Compatible
Virtual Open House Option
Greater Online Reach
Sell at a 4-9% higher sales price.
Decrease time on market by up to 31%.
90% of buys would be more compelled by a listing with a 3D tour.
Property videos showcase and highlight your home's features and amenities as well as the surrounding area. They can be posted on just about every online and social media platform.
•   85% of buyers and sellers want to work with an agent who uses video.
•    Homes listed with video get 4 times the inquiries of homes listed without video.
Professional Photographs
•
•
•
Excellent photography impacts how quickly realtors sell homes and how much they get for those homes. It's true. In fact, 98% of buyers list real estate photography as "most important" when searching for a property. We know that almost all buyers today begin their home search online. That means a home's "first showing" is online. Our professional photographers capture your home's features, enhance its beauty and showcase it at its best.
A website for your property! What better way to showcase your home than with a custom property website URL to provide buyers with a different kind of encounter that evokes a visceral emotional reaction rounding out their experience with your home and increase buyer inquiries.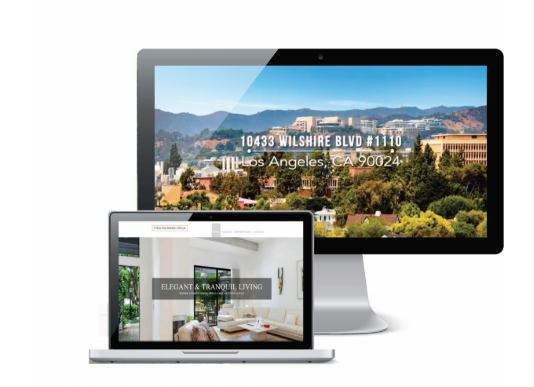 • Staged homes sell 1/3 quicker
• 50% of staged homes saw a 10% increase in dollar value
• 77% buyers said staging made it easier to visualize the home as their own
•  40% of buyers were more willing to visit a staged home online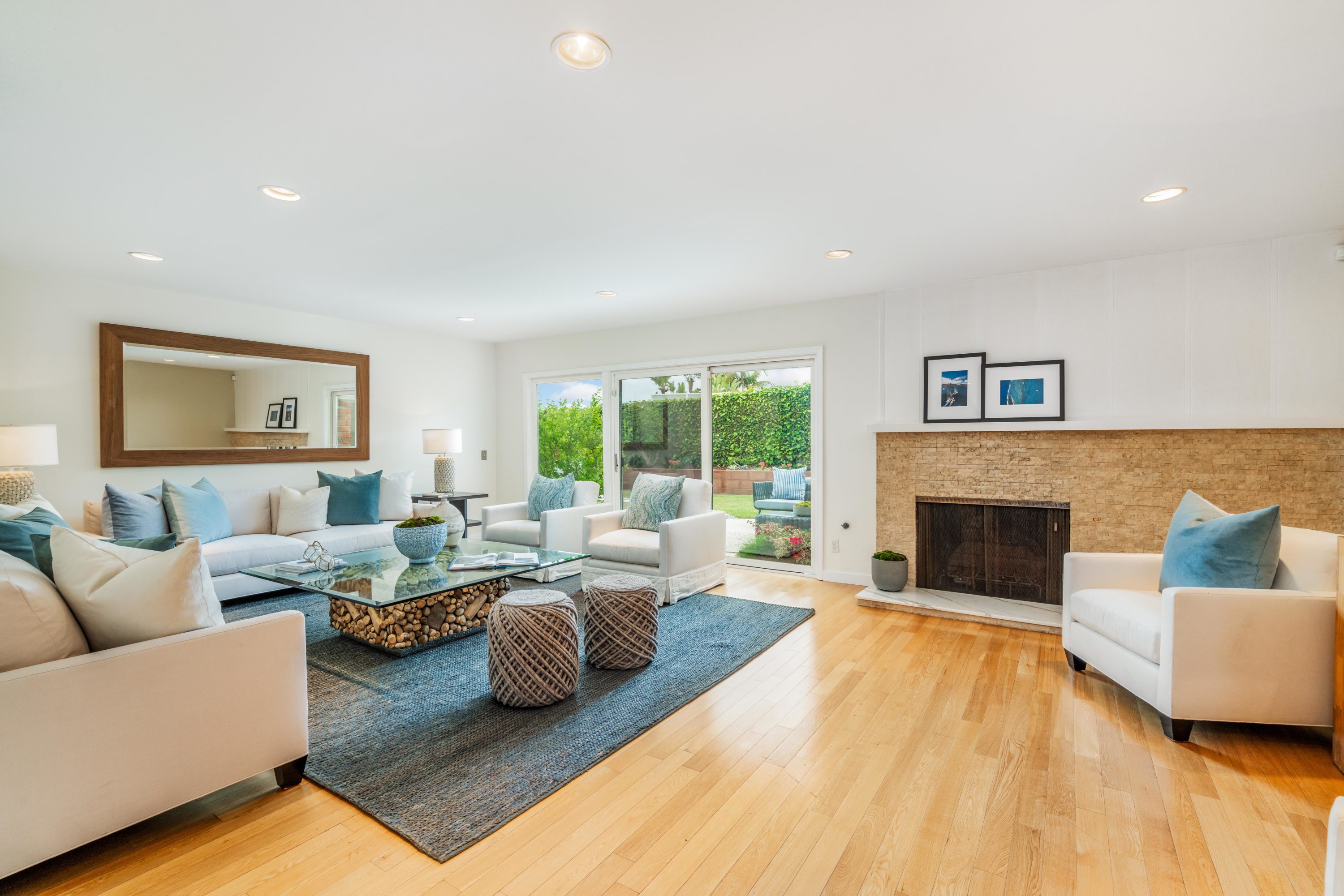 Traditional staging is a method of decorating a property to highlight your home's most impressive assets and help buyers imagine themselves moving in and living there. The goal is to have a prospective buyers say, "Wow! What a house". We work with the best and trusted home staging companies in the area.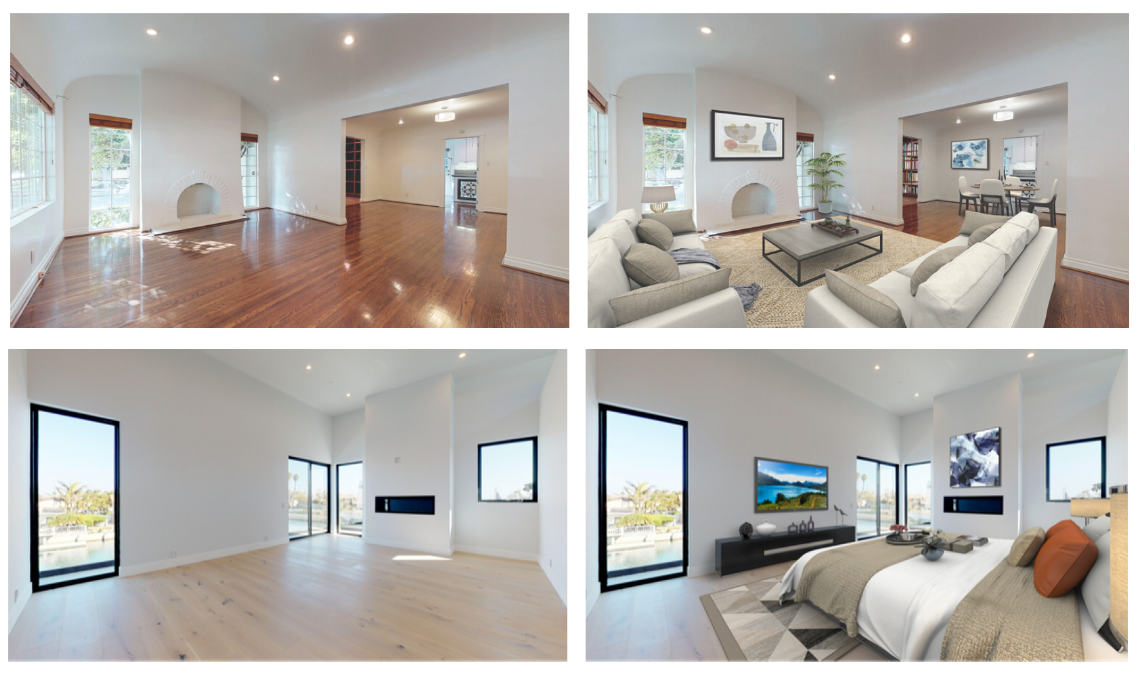 Virtual Staging
For empty properties, virtual staging is one of best and economical ways to enhance the presentation of a property and create a visualization for potential buyers. Virtual staging allows you to showcase individual rooms or an entire house at its highest potential.
Print and Direct Marketing
•
•
•
Direct print marketing still has an impact and and provides us with an excellent tool to broaden our marketing reach and expose a property even more potential buyers. A direct mailing Coming Soon campaign is standard in our marketing and is a way to create the initial buzz about a property. 
Learn More About Our Marketing Services